T
r
y
m
o
v
i
n
g
y
o
u
r
c
u
r
s
e
r
a
r
o
u
n
d
o
n
t
h
i
s
t
e
x
t
Archangel's Magic the Gathering Page









Welcome to my first web page dedicated to Magic the Gathering. I have played magic off and on for about four years now and consider my self one of the best players in my area. During the short time that I have been playing, I have learned everything there is to know about Magic. My only wish is to help other players out there become better players.
To learn more about the game you can check out WOTC (Wizards of the Coast).









---
***Important***
I have been gone A while but am in the process of adding some new features. Some of these include a list of all the cards in the game, an updated ban/restricted list, and perhaps a few new pictures and decks. Also, I would enjoy recieving an email telling me how you found this page, this would help me alot. Thanks.
---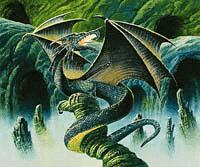 Meet Mr. Push Me!
Where would you like to go today?
Here is a link to my growing links.
Card list for all Sets up to exodus
Below you will find a list that will take you to any list of cards that you want to see. Enjoy and may this help you to figure out what you are missing from your sets!
I have listed a few of the decks that I use when I play some of the people around my area. Some of these decks may be legal in tournament play, but on the most part they are not. I hope to change and add new decks all the time so keep checking back. You can see these decks by clicking here
If you would Like to see some of my favorite cards please click here and I will bring you to my small image gallery.
I now have the Official DCI Banned and Restricted List to show you what is legal and what is not. To see this list please click Here. This list goes into effect April 1, 1999.
Keep checking back, I plan on updating this site often.

Also if you would like to have your link here please email me and I will see what I can do.

---
you can email me at archangle1998@yahoo.com

---
Magic: the Gathering is a trademark of
This page is in no way affiliated with Wizards of the Coast, Inc. Magic: The Gathering is a registered trademark of Wizards of the Coast, Inc. I do not in any way intend to infringe upon any copyrights, trademarks, and so on and I apologize if I did. Images are Copyright Wizards of the Coast, all rights reserved. Thanks!!